Jami Oster, Sitehound's CEO, discusses the future of IoT and the subsequent impact on Asset Lifecycle Management with LA Tribune. Read the original article here: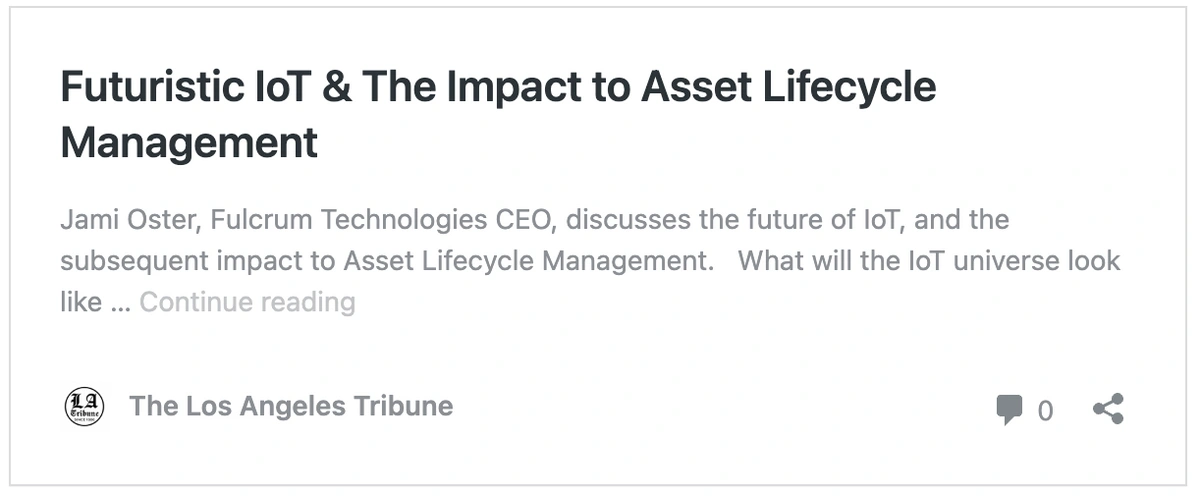 What will the IoT universe look like in 2030? For starters, the Internet of Things (IoT), is going beyond the buzzword of "smart", pushing into the ridiculously smart realm. When you wake up in 2030, smart sensors will trigger a custom lifestyle workflow. Your shower starts, the coffee machine kicks on, food prep begins, and your pre-set music list resonates through the house. The news begins showing on multiple screens and surfaces that follow you through your morning routine. Your holographic AI assistant greets you and engages in the dialog. Then it calls for a robot-driven car to pick you up in 45 minutes. When you get to work, your co-workers tease you about still owning an "old school" phone and having traded theirs for hyper-tech watches, AR glasses, HoloLens contacts, and cloud AI communication abilities that follow you instinctively.
Researchers from all over the world are introducing novel and imaginative platforms. Ultimately they will use machine learning technologies, virtual reality, and augmented reality. This tech, combined with modern digital processors, visual and motion sensing (and projecting) hardware, and connected logic, will produce numerous interactive solutions. These will have a profound and lasting effect on business and lifestyle.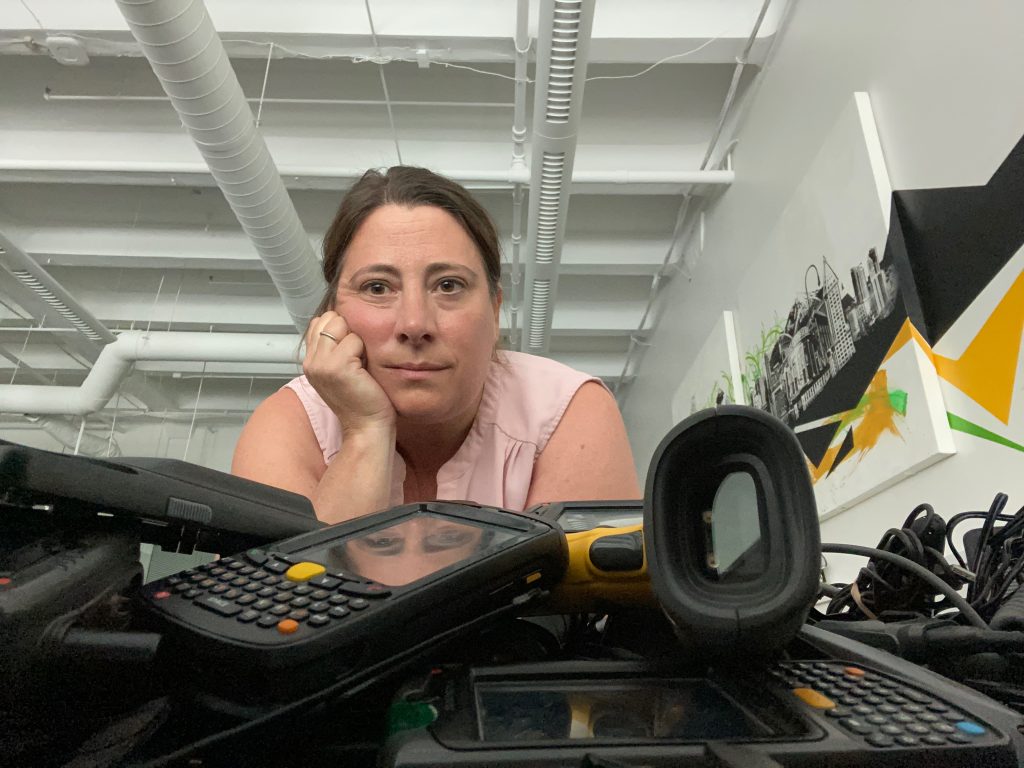 Impact to Asset Lifecycle Management
The impact on Asset Lifecycle Management will also be profound and lasting. For visibility, the universe of tools and options to track assets expand to include all forms of intelligent sensing, geo awareness, and intelligent field data collection. There will still be old-school phones and scanners. Still, there will also be new forms of technology that will change how critical assets, equipment, parts, and infrastructure are seen by a connected visualization and control solution.
For insight, Sitehound will still receive and reconcile all forms of asset data, having evolved year over year to integrate each new AI software and hardware component into its unique middleware. For control, the software will still make this reconciled data available to all connected systems, whether it's ERP, BSS, OSS, WMS, or BI—complex models of asset usage, fully dimensional holographic pictures of warehouses and field sites. And advanced data models will all be at your fingertips with data you can trust.
Yes, the future of IoT in 2030 will be bright, but companies like Fulcrum and software like SItehound will be at the front of the wave with our future-proof hardware partners. To future-proof your CapEx and OpEX, it's about using the new IoT to get visibility, insight, and control of everything. Learn more about Sitehound here.